Valette was born from two brothers' lifelong dream of creating a unique dining experience in our hometown of Healdsburg. Our goal is to provide a canvas for local farmers, winemakers and artisans to showcase their crafts.
~Enjoy~
Phone
707-473-0946
Address
344 Center Street, Healdsburg, CA
Dinner Service
Open daily at 5:15 pm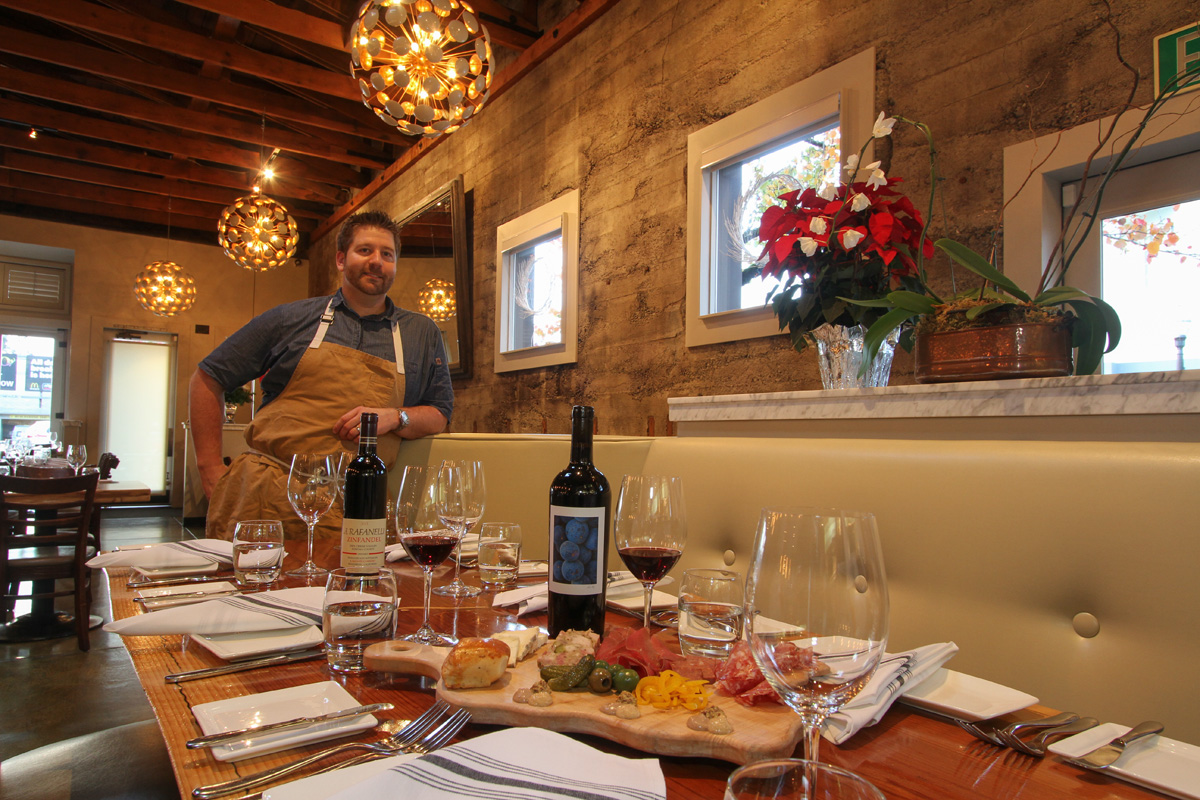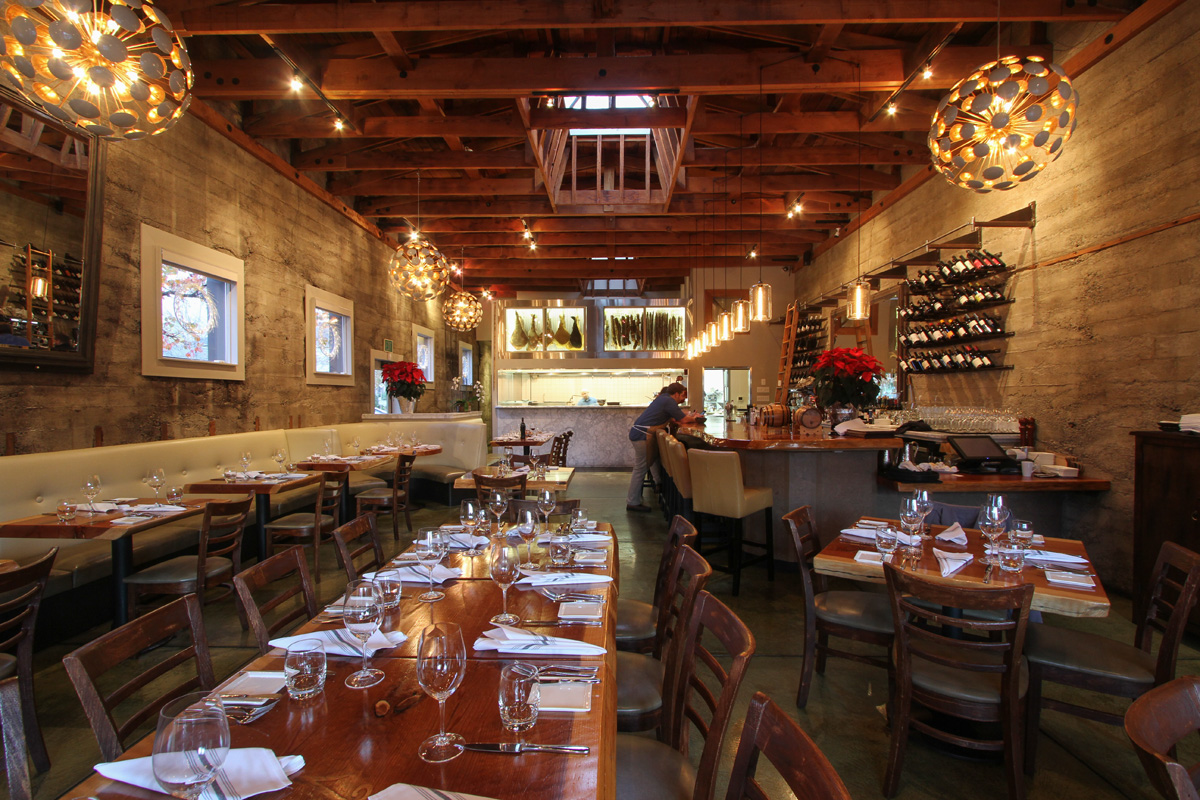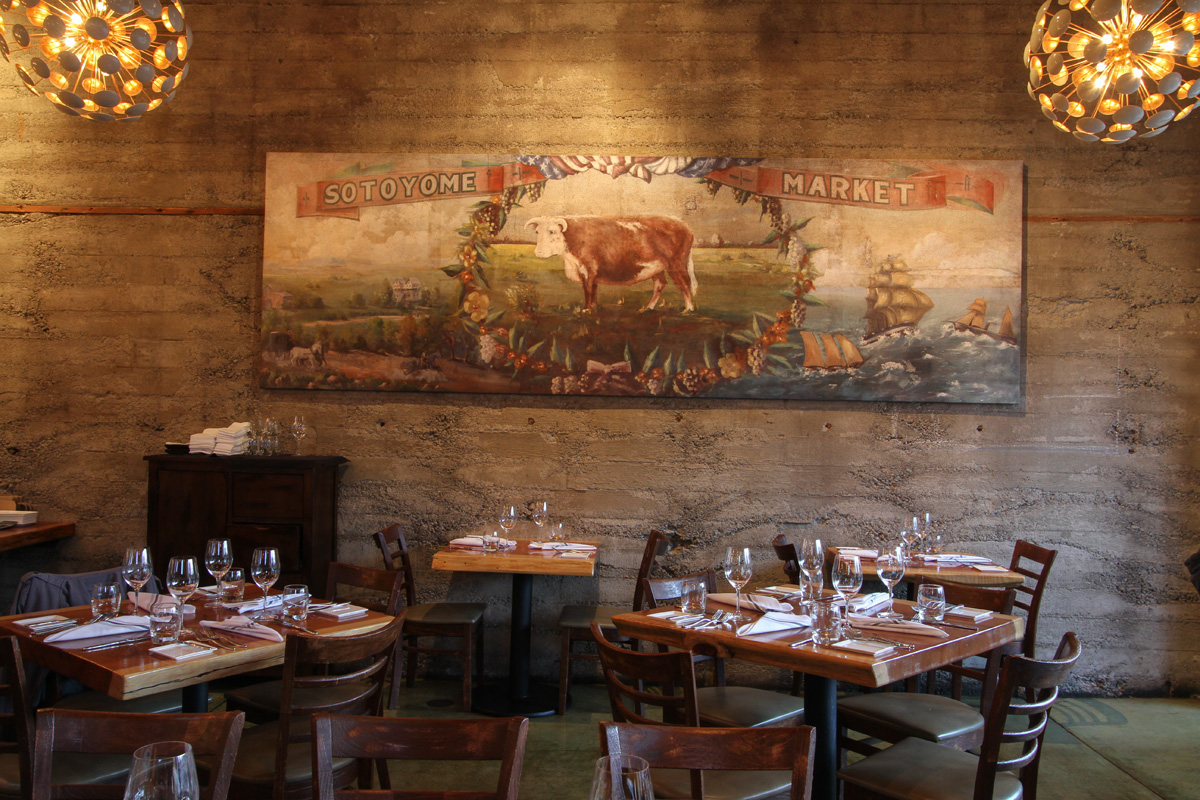 Phone 707-473-0946, or book online with OpenTable
For parties of ten or more please email info@valettehealdsburg.com or phone 707-473-0946
Dinner service daily at 5:15 pm
The fine print - We do request a credit card number to hold a reservation for your party of 6 or more guests. Should the need arise, cancellation may be made up to 24 hours prior to the reservation date and time. If the cancellation is made after that point, the charge is $25 per person. We take your personal information and credit card security very seriously.
Since we are a small restaurant we require all parties of 9 or more to commit to a Chef's 5 Course Tasting Menu. The menu is created around local products, showcasing the best of Sonoma County, seasonal fish, and sustainably raised meats. Our produce is grown on our estate farm, located just 100 yards from the restaurant. The price is $75 per person with an optional $50 per person wine pairing.
Indulge your loved ones, colleagues, or comrades, with the gift of dining at Valette. A Valette Gift Card makes a thoughtful gift, and is available for purchase in any amount you choose. Valette Gift Cards can be physically mailed or emailed to your recipient. To purchase simply click on the image above, or by clicking here.
The dream of Valette began nearly two decades ago between two brothers. While enjoying a glass of wine on their father's porch overlooking the beautiful Alexander Valley vineyards of Sonoma County, Dustin Valette and Aaron Garzini envisioned opening a restaurant together which would provide a canvas for Sonoma County farmers, winemakers and artisans to showcase their craft. The restaurant would be located in Healdsburg, the heart of Sonoma County – and the location where their great-grandfather operated bakeries. They would serve high quality, yet honest food; offer warm and impeccable service; and house a collection of boutique, small production wines. At the time, Aaron was establishing himself as a dynamic server and sommelier in Sonoma County and Dustin was in New York learning the culinary craft that would be his lifelong passion. They never lost sight of their dream. In 2015, Valette Restaurant opened its doors to the public, showcasing the brothers' combined forty-seven years of restaurant experience and a deep dedication to Sonoma Country and its food and wine community.
CHEF DUSTIN VALETTE / CHEF-OWNER
Chef Dustin Valette began his restaurant career at the age of thirteen washing dishes at Catelli's in his hometown of Geyserville, California. Two years later he took an apprenticeship at Chateau Souverain, a Francis Ford Coppola Estate, where he worked under Executive Chef Martin Courtman, – beginning the twenty-plus year culinary journey toward his dream of opening a restaurant dedicated to showcasing the rich bounty and beautiful ingredients of his Sonoma County roots.
AARON GARZINI / GENERAL MANAGER-OWNER
Aaron Garzini began his restaurant career at just 14 years of age in the kitchen of Catelli's, a beloved restaurant in his hometown of Geyserville, California. A few years later, Aaron's brother, Dustin Valette, would follow, starting his culinary career in the kitchen of the same restaurant. Those early years began a trajectory leading the two brothers back to their roots with extensive experience and honed talents. While the experience sparked Dustin's passion to become a chef, Aaron set his sights on the front of the house.
CHEF DE CUISINE / NATHAN DAVIS
Early in his life Nathan Davis developed a passion for cooking and food discovery. A California native, he began cooking professionally in Texas in 2005. Returning to California in 2011, Nathan quickly embraced the inventive food culture of Sonoma County, where he worked and trained in several iconic restaurants including Zazu and Dry Creek Kitchen. In 2015, he joined Dustin and Aaron to create Valette. Nathan is an avid supporter of the area's sustainable farming and enjoys working with the high quality bounty of local producers. His refined and artisanal approach to cuisine serves to entertain and delight the palate while enlightening diners to the unique culinary treasures of Sonoma County.
The wines that we make in California and the wines that inspire us to make wine.
"Our wine list represents the quality and diversity of California - with a special emphasis on Sonoma County - as well as wines from around the world that inspire us, pair with our food and are simply delicious! The wine list is designed with the ingredients and flavors of the menu in mind. This is a dynamic, evolving wine program built by our winemaking community."
To view the Cocktail menu, click below
To view the Wine menu, click below
Valette is happy to help you celebrate your special occasion by offering custom made cakes, provided by Healdsburg's own Costeaux Bakery.
Choose either a delicious White Chiffon cake with raspberry filling, or a divine Devil's Food cake with chocolate truffle and whipped cream filling. Each of the cakes are four inches in diameter, perfect for two, and have space for a short personal message. We request that you order your celebration cake at least 72 hours prior to your reservation. Each cake is $40 plus tax, and can be ordered by using the online form, simply click on the "Open Form" button below.
Once you submit your order form, your credit card will be charged, and you will receive a confirmation email within 24 hours. Please note - The purchase of a Celebration cake is a non-refundable purchase.
Your personalized Celebration cake will be delivered to the restaurant the afternoon of your reservation, ready for presentation at your table.